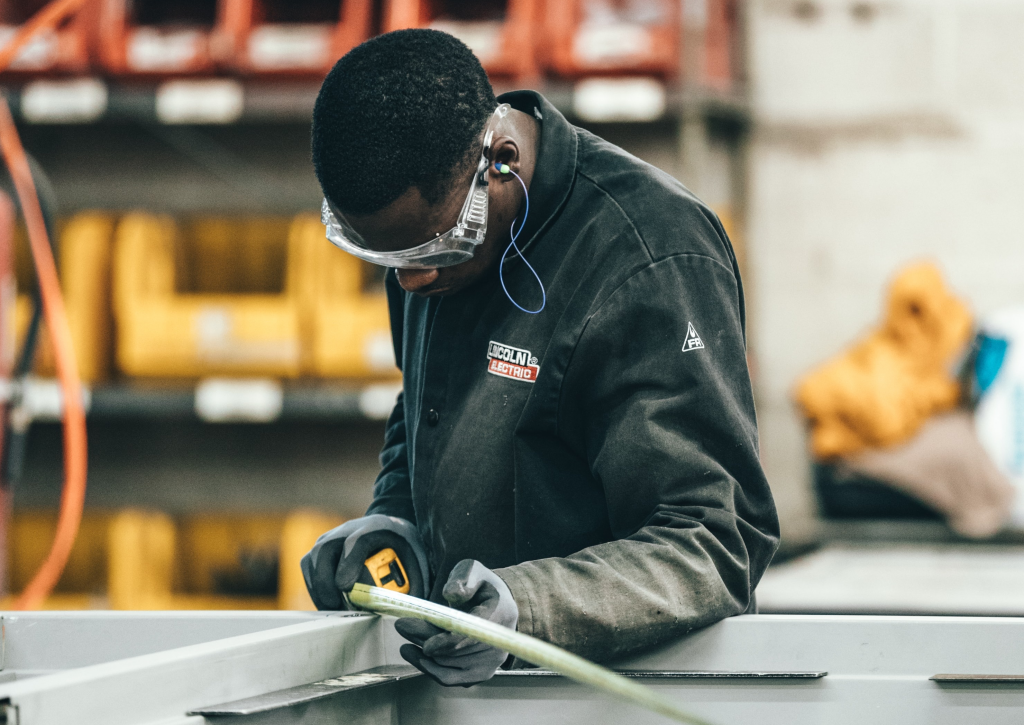 Whether you're returning to the workforce or just looking for a change, making advancements in your manufacturing career are important.
However, it can be challenging to make moves. As technology advances, it can be challenging to keep up. Additionally, companies are now looking for different skill sets in employees than they were even 5 years ago.
These actionable tips from ThomasNet will help you advance your Manufacturing career:
Search a Digital Job Board

Digital technology has streamlined the job search process; networking, job hunting, and the application process can now all be done online.

Job sites like LinkedIn, Indeed, and Zip Recruiter can be great resources for finding jobs based on a specific role, location, salary level, or particular keywords and related skillsets. These sites also take a lot of the pain out of the application process; because you can upload your resume to their databases and submit it directly to multiple job listings, you save time by avoiding the need to fill out a job application for each individual role that interests you.

By leveraging predictive AI, many of these job search platforms will even notify you of job openings that might be a strong match for your experience and career goals, alerting you to opportunities you may not have otherwise seen. 

Build Your Digital Resume

If you're planning to use these job sites to streamline the application processes, you'll need to build a digital resume. While some people choose to tweak their resume for every job they apply to, uploading it to one of the aforementioned websites to quickly apply to multiple positions doesn't allow for that flexibility. Instead, take the time to curate your digital resume to include all of the relevant information and skills for your dream job.

Job market reports indicate that employers are looking for soft skills as much as technical skills. The term "soft skills" is often used to describe traits like a collaborative nature, strong communication skills, and dependability. If your experience doesn't directly align with a position you're interested in applying for or your technical skills are out of date, highlight your soft skills to illustrate your ability to learn quickly and how you could personally contribute to the company's success.
Advance Your Skills Online

A major benefit of the shift to digital is the sheer amount of online educational assets available to help grow your skills and expand your knowledge base. In many cases, being a perpetual learner is necessary to stay aware of technological advancements. For instance, as the influence of analytics becomes a major consideration in inventory management, data analysis skills will become more important for those working in the supply chain. 

This is twice as important for people trying to enter the manufacturing world from the outside. If you've worked in technology management and product design and are about to start a new role in supply chain, you'll be tasked with making the process more efficient; while you were hired for your management and tech experience, you still don't know a lot about the key elements of supply chain processes. Utilizing online educational content can help you develop a better understanding before starting in your new role. 
Advance Your Manufacturing Career with a Manufacturing Recruiter
A manufacturing recruiter can help you take your career to the next level. Look for a job recruiter that specializes in manufacturing jobs. On their website you're likely to find job postings that are relevant to your experience.
Using a job recruiter for manufacturing positions can be more effective than relying on large websites like Indeed or Monster. Large websites aggregate data from across the nation and industries, whereas a recruiter ONLY posts jobs within a certain area and for certain positions.
Strom MN focuses on highly skilled positions within the manufacturing industry.
Want more job searching tips? Working with an experienced engineering recruiter like Strom Minnesota can help you prepare for any job interview and take the hard work out of finding positions. Don't waste your time scouring the internet for job postings or waste time applying with multiple individual employers. Strom Minnesota takes all the hard work out of the job search, so you can find a new position faster.
Check Our Job Listings
---
Strom Minnesota is an engineering and technical recruitment agency that specializes in high-skilled job candidates for highly technical positions. We facilitate contract employment, project staffing, temp-to-perm and direct hire opportunities. Industries served include IT, engineering, electrical engineering, mechanical engineering and manufacturing. We are affiliated with Strom Engineering, a national staffing and recruitment agency.