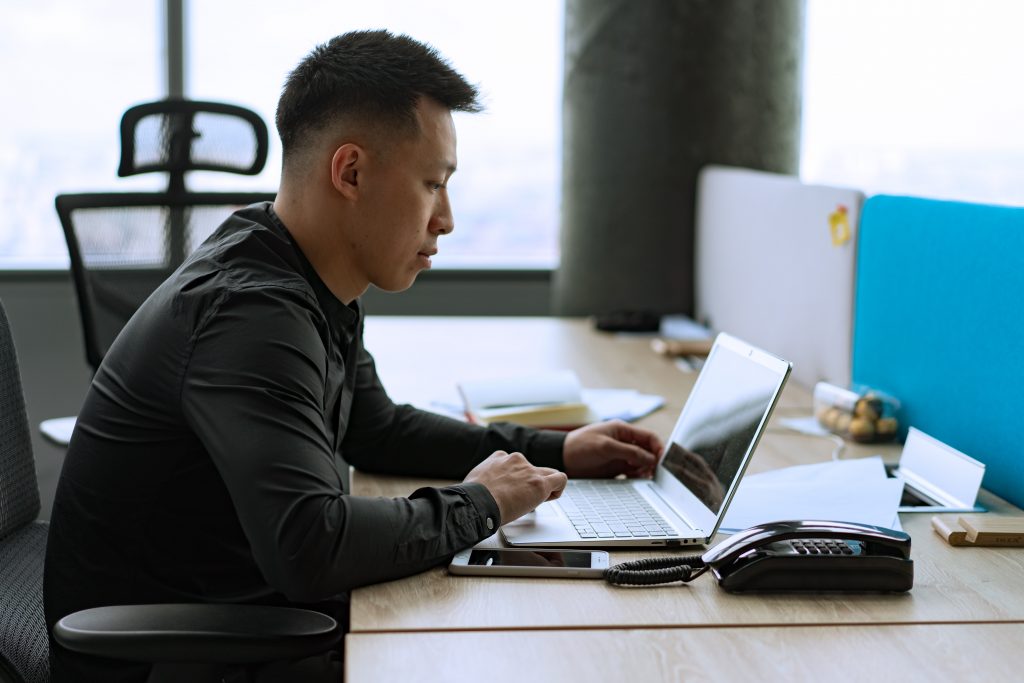 It can be a challenge to set yourself apart from other engineering applicants when applying for a job. Engineering can be a competitive job market, so finding ways to stand out should always be top of mind. This is where a cover letter comes into play.
Cover letters are essential when applying for any job, and they allow you to further explain yourself and what makes you the right candidate for the position. We'll give you some tips for writing that perfect cover letter.
How To Write a Cover Letter for an Engineering Job
Start with the "Why?"
Employers love to see passion and enthusiasm and including them in your cover letter will help turn the tables in your favor. It's important to think about why you want the job, what are your motivations for applying?
Think about what makes the company right for you. You need to focus your efforts on specific aspects of the company that you find appealing. In doing so you can reflect on your wants and needs and find a way to correlate that with their wants and needs as a company. 
Conduct Research on the Industry and Company
Research is another useful tool that you can use to show the company that you care. It shows that you're willing to do what it takes and put in the effort. Spending a few hours poking around the company site will give your more information as to who the company is and what they stand for.
Conducting research will not only give you more information about who the company is, it will also serve as an opportunity to include some key points of their website in your cover letter. A good place to start is with their mission and culture – touch on how you share the same values in your cover letter.
Include any Relevant Experience
Engineering companies are huge in relevant knowledge and experience. Understanding that this industry is specific in their wants and needs will help you think of ideas to include within your cover letter about any past experiences, in school or work, that you'd like to include.
Include details about your past job experience and be specific in what you were doing there. Showing that you've been around the block within the industry is appealing to employers because it means they have the potential to spend less on your training, and you'll know more from the jump.
Not having any real-world experience in the industry can pose a problem, but it can also be an opportunity to mention any technical knowledge you may have from the courses you've taken in the past.
Qualifications and Training
It's a good idea to mention anything that you've done to better yourself for the position, whether it be an academic certification, diplomas, or overall qualifications. Mentioning any of the qualifications you have will be more helpful than not when applying for an engineering position. 
Does the Job Align with Your Career Goals?
A cover letter gives the employer a deeper understanding of your career goals, your motivations, and your ambition to work for their company. Being clear in what you have done in the past, and what that will do to help you succeed in this position, is key to transparency between you and the employer. 
Cover letters shouldn't be scary, it's your chance to show who you are and what you can do. Being prepared with your past knowledge and experience of the industry and position will help show the employer that you mean business and that you're the right candidate for the job.
Want more job searching tips? Working with an experienced engineering recruiter like Strom Minnesota can help you prepare for any job interview and take the hard work out of finding positions. Don't waste your time scouring the internet for job postings or waste time applying with multiple individual employers. Strom Minnesota takes all the hard work out of the job search, so you can find a new position faster.
Check Our Job Listings
---
Strom Minnesota is an engineering and technical recruitment agency that specializes in high-skilled job candidates for highly technical positions. We facilitate contract employment, project staffing, temp-to-perm and direct hire opportunities. Industries served include IT, engineering, electrical engineering, mechanical engineering and manufacturing. We are affiliated with Strom Engineering, a national staffing and recruitment agency.
Photo by Mikhail Nilov from Pexels