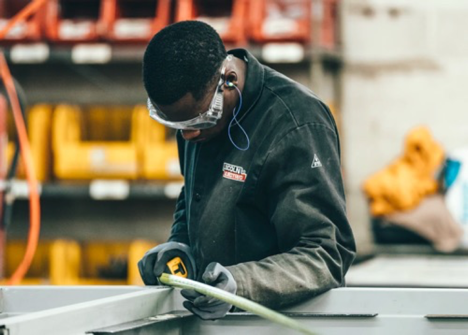 With Strom's 60 years of experience and a staff  that possesses almost 70 combined years of industry experience, we are able to match the best available talent to fit our clients hiring needs. We identify applicants that fit our client's requirements, and then nurture those connections for a fluid onboarding process.
Contract Employment and Project Staff Positions
Our focused approach to targeting industrial and heavy industrial clients and applicants allows us to do a better job of screening our applicants to find highly-skilled labor. We screen candidates through in-person interviews and then facilitate job interviews with our companies.  
Temp-to-Perm Options
Employees are available on a temporary open-ended project, for contacted amounts of time, and we can also find temp-to-perm employees for an additional fee. If you require new employees to come in as temps prior to being hired, this is a perfect choice. We work directly with you to identify which solution is the best fit for your company and your requirements.
We manage all aspects of recruiting and payments
Strom Minnesota recruits talent directly from Minnesota, eliminating all relocation costs. The people we recruit for short-term positions are our employees; they are on our payroll. However, they work in your facility, or job site and take work direction from you. This eliminates the stress of setting up payroll for a short-term position.
"Strom has reliably provided me with staffing services for many years for a wide range of engineering design services. I look forward to working with Strom to assist with temporary staffing needs in the future."