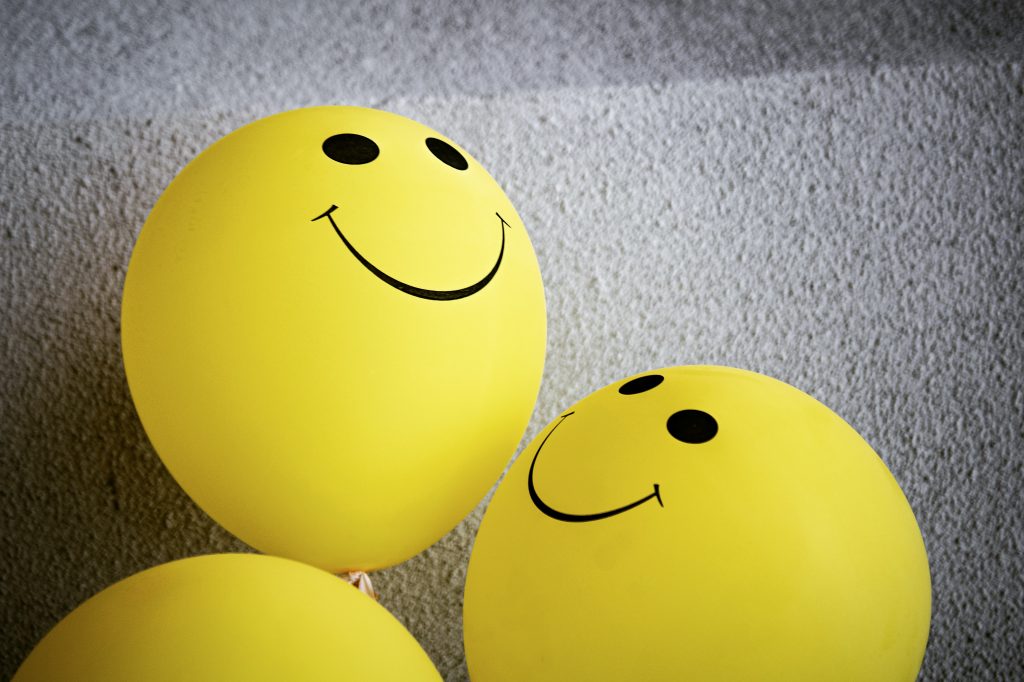 It's true – positivity is a powerful force.
Having a positive work culture isn't just important for employee's mental health – it's also critical for increasing productivity and retaining employees. It reduces turnover and attracts Gen Z employees, who are less likely to stick around in a toxic work culture.
Harvard Business Review researched the effects of a positive work culture on productivity. These were their findings:
Too many companies bet on having a cut-throat, high-pressure, take-no-prisoners culture to drive their financial success.

But a large and growing body of research on positive organizational psychology demonstrates that not only is a cut-throat environment harmful to productivity over time, but that a positive environment will lead to dramatic benefits for employers, employees, and the bottom line.

Although there's an assumption that stress and pressure push employees to perform more, better, and faster, what cutthroat organizations fail to recognize is the hidden costs incurred.

First, health care expenditures at high-pressure companies are nearly 50% greater than at other organizations. The American Psychological Association estimates that more than $500 billion is siphoned off from the U.S. economy because of workplace stress, and 550 million workdays are lost each year due to stress on the job. Sixty percent to 80% of workplace accidents are attributed to stress, and it's estimated that more than 80% of doctor visits are due to stress. Workplace stress has been linked to health problems ranging from metabolic syndrome to cardiovascular disease and mortality.

The stress of belonging to hierarchies itself is linked to disease and death. One study showed that, the lower someone's rank in a hierarchy, the higher their chances of cardiovascular disease and death from heart attacks. In a large-scale study of over 3,000 employees conducted by Anna Nyberg at the Karolinska Institute, results showed a strong link between leadership behavior and heart disease in employees. Stress-producing bosses are literally bad for the heart.

It takes a careful mix of mission, management, and culture.

Second is the cost of disengagement. While a cut-throat environment and a culture of fear can ensure engagement (and sometimes even excitement) for some time, research suggests that the inevitable stress it creates will likely lead to disengagement over the long term. Engagement in work — which is associated with feeling valued, secure, supported, and respected — is generally negatively associated with a high-stress, cut-throat culture.

And disengagement is costly. In studies by the Queens School of Business and by the Gallup Organization, disengaged workers had 37% higher absenteeism, 49% more accidents, and 60% more errors and defects. In organizations with low employee engagement scores, they experienced 18% lower productivity, 16% lower profitability, 37% lower job growth, and 65% lower share price over time. Importantly, businesses with highly engaged employees enjoyed 100% more job applications.

Lack of loyalty is a third cost. Research shows that workplace stress leads to an increase of almost 50% in voluntary turnover. People go on the job market, decline promotions, or resign. And the turnover costs associated with recruiting, training, lowered productivity, lost expertise, and so forth, are significant. The Center for American Progress estimates that replacing a single employee costs approximately 20% of that employee's salary.

For these reasons, many companies have established a wide variety of perks from working from home to office gyms. However, these companies still fail to take into account the research. A Gallup poll showed that, even when workplaces offered benefits such as flextime and work-from-home opportunities, engagement predicted wellbeing above and beyond anything else. Employees prefer workplace wellbeing to material benefits.

Wellbeing comes from one place, and one place only — a positive culture.
These findings clearly point to the importance of fostering a positive company culture. Positivity comes from the top down in an organization, and there are a few ways a boss can encourage positivity:
Foster social connections
Show empathy
Go out of your way to help
Encourage people to talk to you – especially about their problems.
Note that a positive culture doesn't mean that everyone is happy and smiling all the time and that no negativity is tolerated – instead it's giving employees a space to be seen and heard and to constructively release any frustration. This creates a genuinely positive atmosphere that your employees want to be a part of.
Looking to fill contract, temp or ready to hire positions? Check out our Build Your Workforce page to see how Strom Minnesota can help you find qualified candidates to fill your open positions.

Build Your Workforce
---
Strom Minnesota is an engineering and technical recruitment agency that specializes in high-skilled job candidates for highly technical positions. We facilitate contract employment, project staffing, temp-to-perm and direct hire opportunities. Industries served include IT, engineering, electrical engineering, mechanical engineering and manufacturing. We are affiliated with Strom Engineering, a national staffing and recruitment agency.