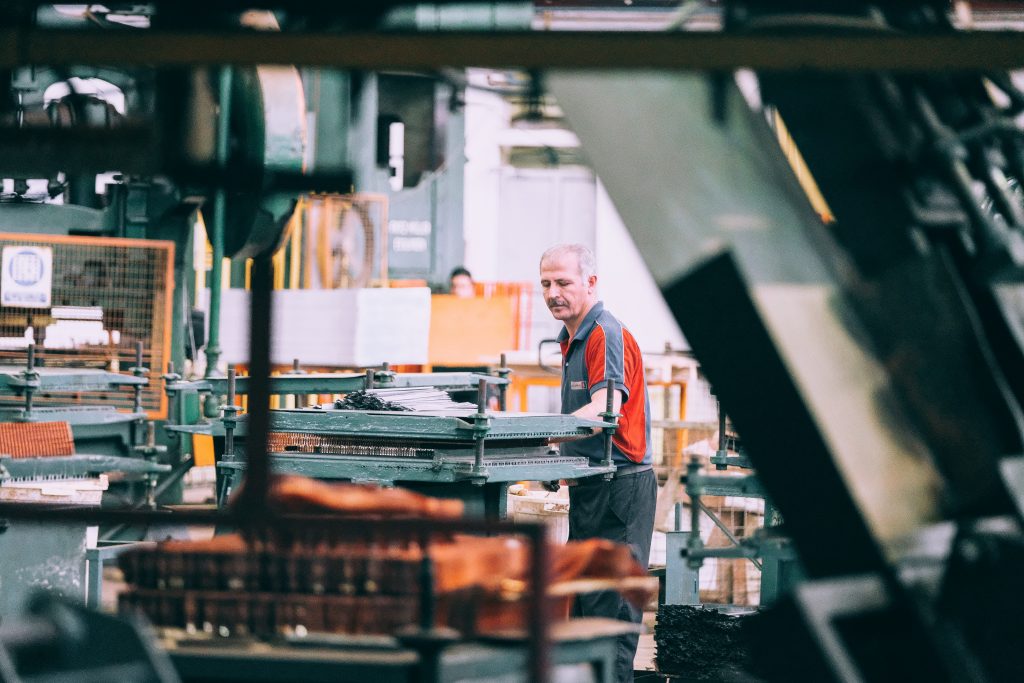 Manufacturing companies are always looking for the best ways to increase their workforce with highly skilled and talented employees. After all, you need them to run the business efficiently. If you want to hire the best talent, you'll need to be the best company for them.
If you are having trouble finding qualified manufacturing talent, here are some tips to help. (Courtesy of Thomasnet.com)
Tips to Attract Manufacturing Talent
1) Upskill the next generation
Due to the technological advancements of this century, finding qualified, data literate, technical employees are becoming a rarity. To combat this, it is a good idea to increase focus on helping the younger generation learn more in the manufacturing field.
On the first Friday of every October, there is Manufacturing Day. This day is dedicated to the manufacturing industry, and it's also the perfect opportunity to educate the next generation about the industry.
As a manufacturing company, you can reach out to educational institutions to schedule tours of your facility, participate in recruitment events, and even offer training sessions. In doing so, you'll open possibilities for those who are able and willing to enter the field.
Read Now: Digital Upskilling Your Manufacturing Workforce
2) Change perceptions of Manufacturing
There's an ongoing thought of manufacturing being an industry that has little job security and a scarce number of opportunities for advancement. Communicating that your company doesn't have this problem goes a long way, and it makes the field more appealing.
Hiring managers should be communicating the value of working in the industry along with the strong probability of a successful career with the organization. In doing so, you'll be able to diminish misconceptions about working in the industry.
3) Offer competitive compensation packages
In today's job market, many candidates are getting multiple offers from different companies. You can separate yourself from the pack by offering adequate compensation packages with quality benefits. When it comes down to it, compensation can often be a deciding factor for those who are looking for work.
Ensuring that your company is offering a competitive salary with benefits, along with other amenities (holiday pay, company discounts, PTO, etc.) goes a long way in the effort of finding qualified talent.
4) Nurture a healthy and balanced workplace culture
Qualified talent in today's job market is always looking at company culture. Embracing sustainability, diversity, inclusion, and healthy workplace culture are all great ways to show the candidate that you aren't a cold-blooded corporation sucking the life out of its employees.
Being flexible is also a highly praised aspect of working for any manufacturing company. People have lives outside of work, the possibility of flexibility in their work hours makes a tremendous difference in finding talent for positions.
Read Now: How to Maximize Employee Satisfaction to Increase Retention
Attracting talent can be easy if your organization is taking the necessary steps to do so. Taking all measures into account, you'll find that being the best company that you can be is the best way to attract the best talent on the market.
Looking to fill contract, temp, or ready-to-hire positions? Check out our Build Your Workforce page to see how Strom Minnesota can help you find qualified candidates to fill your open positions.
Build Your Workforce
---
Strom Minnesota is an engineering and technical recruitment agency that specializes in high-skilled job candidates for highly technical positions. We facilitate contract employment, project staffing, temp-to-perm, and direct hire opportunities. Industries served include IT, engineering, electrical engineering, mechanical engineering, and manufacturing. We are affiliated with Strom Engineering, a national staffing and recruitment agency.