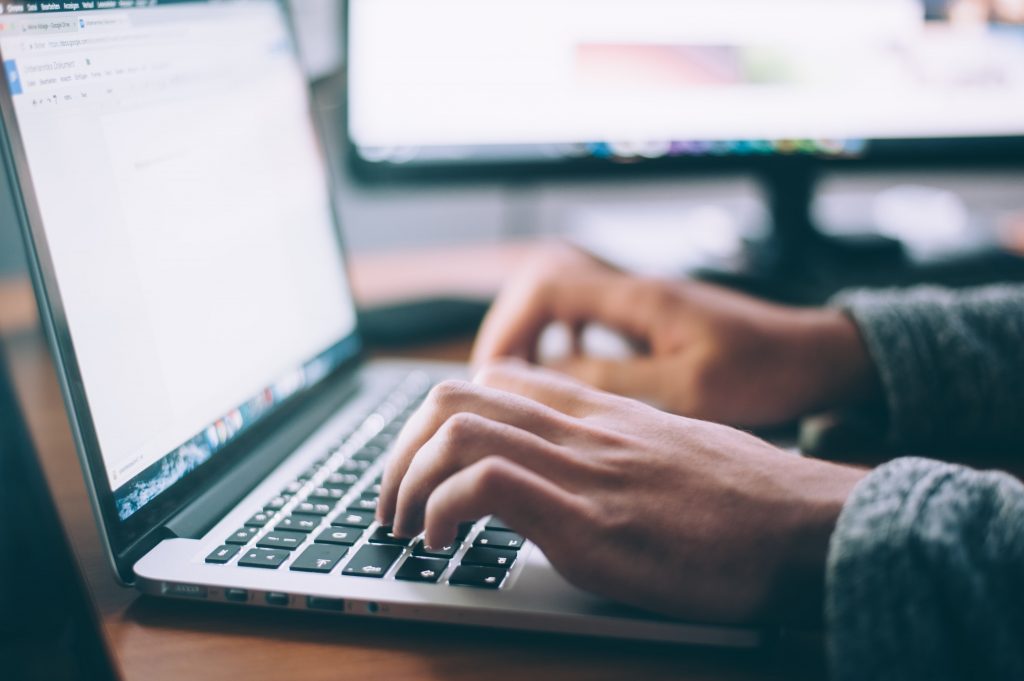 Writing a resume is something many people dread, but it doesn't have to be difficult. Follow these tips from ResumeGenius to create compelling resumes:
Step 1: Choose Your Format
When you begin writing your resume, you'll want to decide what format to use. There are 3 resume formats to choose from: Reverse-Chronological, Functional or Combination. No one format is "the best" to choose – it depends on your preferences, experience and what kind of jobs you're applying for.
Format 1: Reverse-Chronological
This is the most common format for resumes. The Reverse-Chronological resume begins with a short resume objective and then lists your positions from most recent to oldest.
I should use if:
I want to show a vertical career progression.
I want to apply to a job in a similar field.
I want to promote my upward career mobility.
I shouldn't use if:
I have major gaps in my employment history.
I am changing my career path.
I change jobs every few months.
You can find Chronological Resume examples on the ResumeGenius website.
Format 2: Functional
A Functional resume is best suited for a skills-based resume. Instead of focusing on positions like the Reverse-Chronological resume, the Functional resume places the emphasis on your skills and experience.
I should use if:
I have gaps in my employment history.
I am changing my career industry.
I want to highlight a specific skill set.
I shouldn't use if:
I want to highlight my upward career mobility.
I am an entry level candidate that lacks experience.
I lack transferable skills.
You can find Functional Resume examples on the ResumeGenius website.
Format 3: Combination
The Combination resume merges the two other formats together. It focuses on skills like the Functional format but it also lists previous positions like the Chronological format. This is typically a good format for manufacturing positions, since you can showcase your relevant skills/certifications while also listing experience.
I should use if:
I want to highlight a developed skill set within a specific career.
I want to change my career path.
I am a master of the subject I am applying to.
I shouldn't use if:
I want to highlight my education.
I lack experience.
I am an entry level candidate.
You can find Combination Resume examples on the ResumeGenius website.
Step 2: Set Up Your Contact Information
When writing your resume, you want to include all your contact information so it's easy for employers to reach out to you. You should include:
Your name (in the largest font on the page)
Your mailing address
Your telephone number
Your email address (make sure it's professional; first and last name is always a good choice)
Your LinkedIn profile
Step 3: Select (& Write) a Winning Resume Introduction
When writing a resume introduction, your goal is to capture attention. You want your introduction to be relevant to the position you're applying to. ResumeGenius recommends 4 key types of resume introductions:
Step 4: Highlight Your Relevant Work Experience
Your work experience is the core of your resume. For each work experience you list, you'll want to have around 3-5 bullet points of your main duties and achievements in that position. Start with an action verb, followed by a specific and relevant job duty and a quantifiable point. Here's an example for a manufacturing job:
Coordinated the development of technician training manuals, increasing productivity by 10%.
You also want to tailor your resume's work experience to each job you apply to. One way you can do this is by using the same verbs that a job position uses in their listing to describe your experience (words like "team-oriented," "develop and pitch," "coordinate," etc.)
Step 5: Create a Pro Education Section
You'll also want to be sure to include any education you've received in your resume. If you have more professional experience, you can also list previous positions in this section if you received on the job training.
Step 6: Use a Range of Hard & Soft Skills in Your Resume
Talking up your skills is important, but it's also important to strike a balance. A lot of hiring managers want to see rounded employees. That's why you want to use both hard and soft skills on your resume.
Hard skills are quantifiable – such as language fluency, competency using certain computer programs or being able to operate heavy machinery. For manufacturing positions, these will likely be your certifications or trainings.
Soft skills are more personality-driven – it's things like being a team player, being driven to succeed or having a great attitude. Soft skills show that you are motivated and get along well with others.
Step 7: Tie in Key Certifications, Awards, & Honors
It's likely when applying for manufacturing jobs that you'll be asked to include your certifications, particularly if the position requires certain qualifications. You can include certifications and licenses as a separate part of your resume.
You may also want to include any awards or honors you've received. This is optional and dependent on the job you're applying for. You may want to include any professional affiliations in this section as well.
Step 8: Style Your Resume
Once you have the information for your resume gathered, it's time to actually create it. There are an infinite number of ways to style a resume. For an easy way to get started, use these templates from ResumeGenius. Generally speaking, follow these style guidelines:
One page is generally long enough, but if you need to include relevant information you can add another page
Choose easy-to-read fonts and use the same font throughout
Change font sizes in descending order for your name, headers, and bullet points
Add lines to break up content for improved readability
Stick to one inch margins, generally
Step 9: Write a Matching Cover Letter
A cover letter is a way for you to connect with the hiring manager and make your resume even more personal. Keep your cover letter to a single page. Expand on your resume, but don't repeat it. You can find more cover letter writing tips on ResumeGenius.
Step 10: Proofread Your Resume & Finish Strong
Before you start applying for jobs, take the time to review your resume. A simple mistake reflects badly on your skills and can impact your prospects. Review your resume for any spelling or grammar issues. It's also a good idea to have a friend or family member take a look at your resume too. If you're applying to manufacturing jobs, having a job recruiter look over your resume is also a good strategy.
With these tips, you can craft a truly compelling resume.
Looking for manufacturing positions? Contact Strom Minnesota to apply for a list of open positions currently available.  
Check Our Job Listings
---
Strom Minnesota is an engineering and technical recruitment agency that specializes in high-skilled job candidates for highly technical positions. We facilitate contract employment, project staffing, temp-to-perm and direct hire opportunities. Industries served include IT, engineering, electrical engineering, mechanical engineering and manufacturing. We are affiliated with Strom Engineering, a national staffing and recruitment agency.