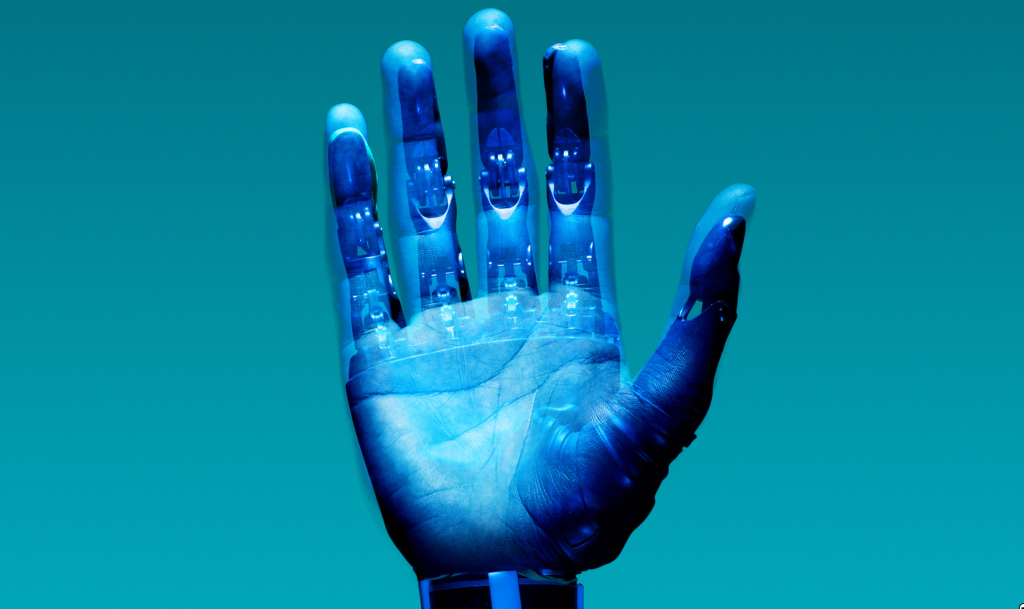 If there's one thing that 2020 and 2021 have made abundantly clear, it's that companies need to be ready now to implement digital alternatives.
While manufacturing is still very much a hands-on industry, there are still ways to take pieces of the process digital – by undergoing digital transformation.
What is Digital Transformation?
Digital transformation is the process of integrating digital processes into the manufacturing process. There are two most common ways this takes form in manufacturing:
Adoption of Industry 4.0 – Industry 4.0(i4.0) is the marriage of manufacturing automation processes with modern smart technology capabilities. In essence, industry 4.0 is a reorganization of traditional manufacturing workflows by incorporating digital innovation. The advantages of adding smart technology to your production process is in greater efficiency, increased capability, and increased profitability. 
Digitally Upskilling Your Workforce – Digital upskilling is a term meaning the rapid demand for a proficient digital skillset in the workforce. Digital upskilling is the practice of ensuring your employees' digital fluency. It's not about singling out specific employees – it's about training your team togetherso that everyone is at the same level of comfort with technology.
How to Take Manufacturing Digital
Sam Klaidman of Middlesex Consulting gave some tips to Thomas that manufacturers can follow to take their manufacturing digital:
Step 1: Start Small

Focus on small projects that are low cost, minimal risk, and can be completed quickly. Remember that success breeds success and failure breeds more failures. Quick wins set the kind of tone you want to shape your business' culture.

Step 2: Focus on Outcomes

Every project should create positive outcomes for your customers, your business, or both. Outcomes can be financial or experiential.

Here are some examples of positive experiential outcomes.

Allowing customers to track order status creates peace of mind
Getting a quick online quote helps customers achieve new and shorter internal goals
Using augmented/merged reality allows your customers to perform a pre-ship inspection without having to travel to your plant and worry about catching COVID-19
Implementing an eCommerce store where customers can order spare parts directly from the OEM (you) with no hassles is a little more complex yet has a great payback
Installing ERP, CRM, and service management systems generally yield high paybacks but do not create quick outcomes

Step 3: Plan Future Projects

After a few successes, start planning for the bigger risk, bigger reward projects. You will be able to think about what makes sense better after you have some successes under your belt.

Create a vision of the digital future for your business. This is critical because it help get and keep all your employees on the same page.
Start planning your digital roadmap. There should be two main branches – internal and customer focused projects. 

Include a description of the problem you want to solve
How you are solving the problem now (the current state)
How you envision solving the problem in the future (the future state)

When you are comfortable that all the projects are identified, put each branch's projects in priority order
Identify any dependencies (projects that require other projects before starting)

Step 4: Identify an Executive Sponsor and a Project Team

The executive sponsor should:

Be well respected throughout the company
Be a great communicator (internally and with customers)
Be a good planner and delegator
And, most importantly, have a sense of urgency. This is because in a 2017 survey of manufacturers, the survey found that 63% of surveyed manufacturers had experienced some measure of digital transformations. And that was about three years before the start of the COVID pandemic where companies started accelerating their efforts.

The project team should include a representative from all departments because you can never be sure which teams will be impacted by any project.

Step 5: Begin the First Project on Each Branch of the Roadmap

Set a series of progressive goals that reflect short term continuous improvements. Remember that perfection is the enemy of good enough and the teams should target going live with a minimum viable project (MVP) first and then continue to improve it until it is reasonable to stop.

Step 6: Collect and Use Feedback

Make sure that both internal and external customers' opinions are collected and shared with the respective teams. And when you start seeing results, be sure to communicate them with the whole company. 

Step 7: Keep Going

Continue working the roadmap and do not be afraid to make modifications since the business world is changing at an accelerated pace. Start soon, take it in little steps, build on success, and praise failure if you learn a lesson. 

Welcome to the new world of digital.
Before you can take your workforce digital, you need to have a solid, stable group of employees. Looking to fill contract, temp or ready to hire positions? Check out our Build Your Workforce page to see how Strom Minnesota can help you find qualified candidates to fill your open positions.

Download Our Brochure
---
Strom Minnesota is an engineering and technical recruitment agency that specializes in high-skilled job candidates for highly technical positions. We facilitate contract employment, project staffing, temp-to-perm and direct hire opportunities. Industries served include IT, engineering, electrical engineering, mechanical engineering and manufacturing. We are affiliated with Strom Engineering, a national staffing and recruitment agency.