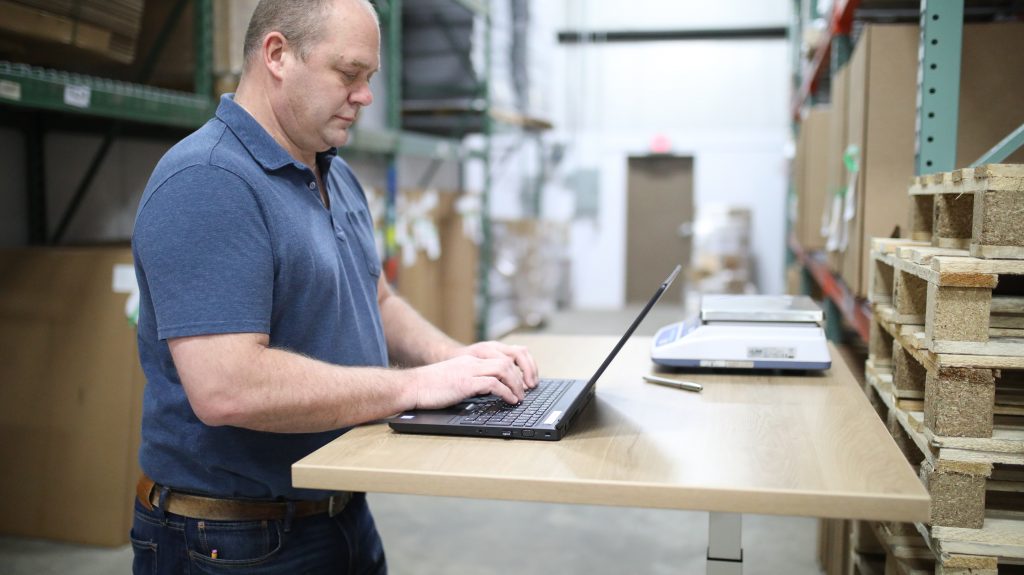 Temporary workers are always in demand, especially in the manufacturing industry. Due to the rapidly evolving convenience and the growing number of temporary manufacturing jobs, opportunities are rising for those looking to get into temporary work. Temporary work gives you the flexibility and opportunity to learn and expand on your skills faster than full-time employees.
Here's how to start your journey of finding manufacturing jobs online:
Start Building Your Strategy
In order to achieve success in a manufacturing job, you need to strategize what you want, so you can choose a position that will grow your skills and make you enough money to make the job worth it.
Start by outlining your immediate and long-term career goals, so that when it comes time to begin your search, you aren't overwhelmed by the available options. Include the companies that you can see yourself working for, people you'd like to associate with, and what you want to learn.
Consider your particular skill sets and what machines you have some experience with. Once you have a rough idea of what you want with your job, you can then narrow down your search to the physical area you'd like to work in.
Begin Your Search
When beginning your search, start online with job aggregate websites. You'll have more luck using a service that specializes in manufacturing jobs rather than just a google search. Strom Minnesota's online job board features a wide range of temporary manufacturing jobs in your area.
Using a website like Strom Minnesota gives you more advantages over an aggregate site like Indeed. Indeed and other large sites pull in jobs across multiple industries, and their goal is to cast a wide net. By contrast, a staffing agency like Strom Minnesota has a more specific focus on certain industries, as well as direct relationships with hiring companies. This means you'll get more attention when applying through Strom, versus applying through an aggregate site like Indeed.
Be sure to include your goals and experiences as your keywords while searching. As you narrow down your search, you'll be able to maintain focus on your career goals and development. Keep seasonal manufacturing trends in mind and move with the demand.
Utilize social media outlets like LinkedIn, allowing you to connect with others in your field. Professional relationships are maintained online, and word of mouth may give you an extra boost into the door of your most sought-after companies.
Utilize a Manufacturing Recruiter
Save some time in your search by utilizing an employment service that specializes in your field. Knowledge of the industry, language, and job requirements are CRUCIAL in matching employee and employer. However, general staffing agencies won't have the experience to provide that level of specialized placement. You'll want to partner with a recruiter that specializes in the manufacturing industry.
Manufacturing recruiters will work with you personally to best match your skills, abilities, and goals to a potential employer of continuous temporary work, freeing you up to craft your skillset, and your schedule, exactly how you want.
Finding that position that's right for you is no easy task. Creating a strategy for yourself before you search and using a recruiter can help speed up the process, getting you continuous temporary work as soon as you want.
For additional questions or support, contact Strom Minnesota. You'll be opened up to a list of open positions that are currently available, making your process simple.
Check Our Job Listings
---
Strom Minnesota is an engineering and technical recruitment agency that specializes in high-skilled job candidates for highly technical positions. We facilitate contract employment, project staffing, temp-to-perm and direct hire opportunities. Industries served include IT, engineering, electrical engineering, mechanical engineering and manufacturing. We are affiliated with Strom Engineering, a national staffing and recruitment agency.
Photo by TheStandingDesk on Unsplash