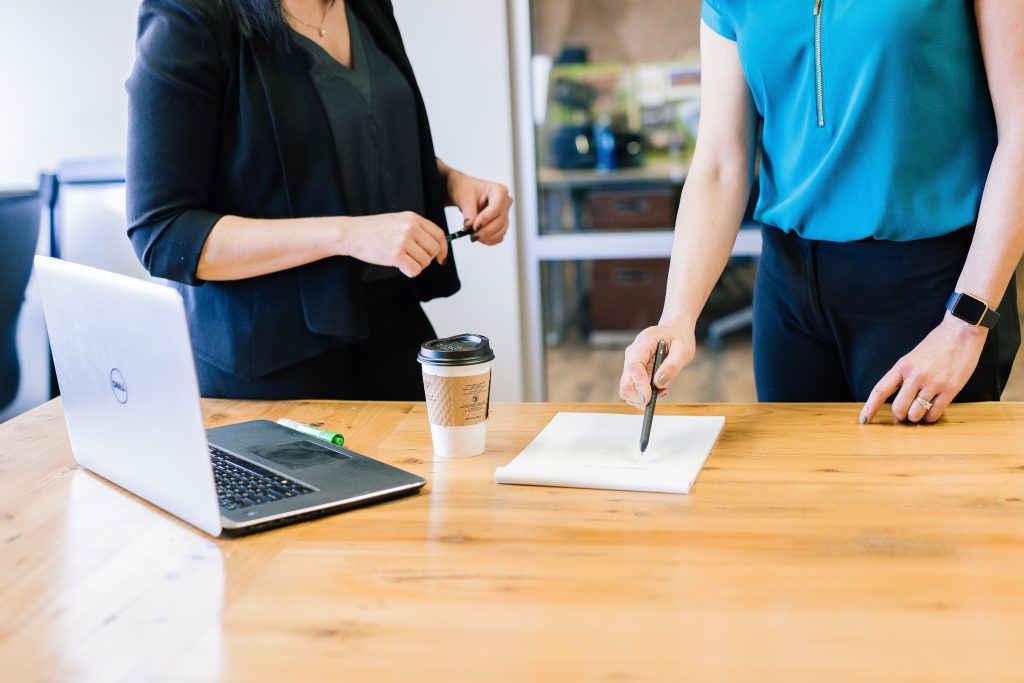 When you're in the process of job hunting, you might come across people advertising themselves as a career recruiter or a career coach. While these two terms sound similar, they actually describe two very different services. Here's a quick breakdown of the difference between the two.
What is a Career Recruiter?
A career recruiter (or job recruiter) is someone who finds qualified candidates and matches them with open job positions.
Recruiters are most often used by those who are seeking a new position, recently graduated or who are looking for part-time or seasonal positions in addition to their current position.
A recruiter will help match you with an existing job position.
What is a Career Coach?
A career coach is someone who helps you hone skills like resume writing, career planning or negotiating/interviewing.
A career coach will not match you with a specific job but instead help you develop skills to give you a leg up when searching for jobs.
A career coach will help you hone your skills to better find a job in the future.
How to Use a Career Recruiter
If you're seeking a new position, you'll want to find a career recruiter. Look for a recruiter that specializes in a specific industry, versus a more generalized recruiter. On their website you're likely to find job postings that are more relevant to your experience.
Using a job recruiter for manufacturing positions can be more effective than relying on large websites like Indeed or Monster. Large websites aggregate data from across the nation and industries, whereas a recruiter ONLY posts jobs within a certain area and for certain positions.
For example, Strom MN focuses on highly skilled positions within the manufacturing industry.
Want more job searching tips? Working with an experienced engineering recruiter like Strom Minnesota can help you prepare for any job interview and take the hard work out of finding positions.
Don't waste your time scouring the internet for job postings or waste time applying with multiple individual employers. Strom Minnesota takes all the hard work out of the job search, so you can find a new position faster.
Check Our Job Listings
---
Strom Minnesota is an engineering and technical recruitment agency that specializes in high-skilled job candidates for highly technical positions. We facilitate contract employment, project staffing, temp-to-perm and direct hire opportunities. Industries served include IT, engineering, electrical engineering, mechanical engineering and manufacturing. We are affiliated with Strom Engineering, a national staffing and recruitment agency.