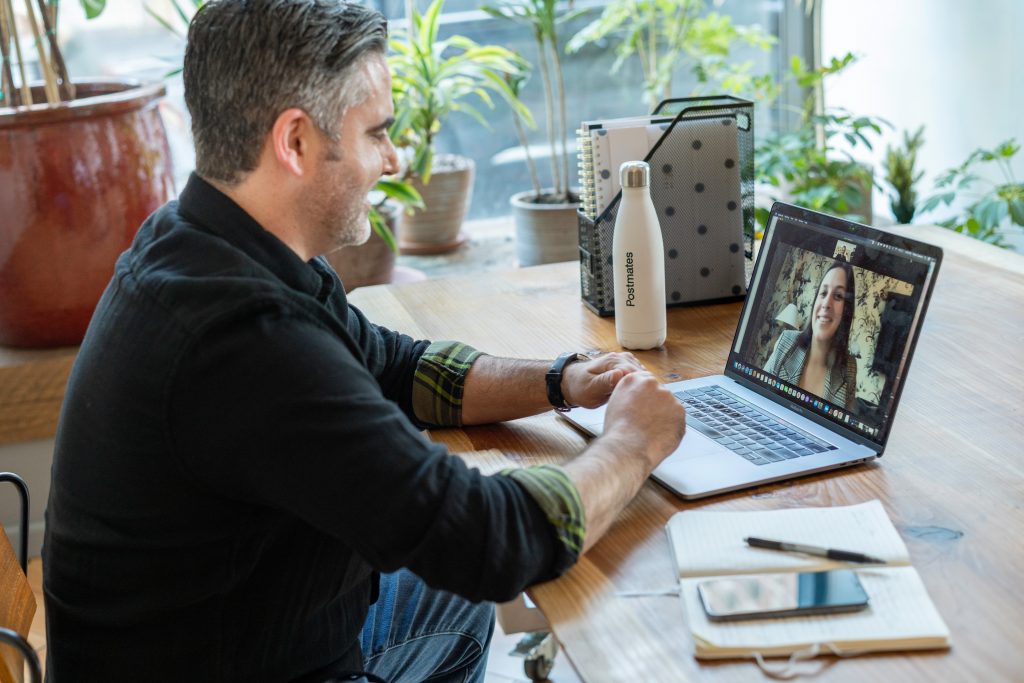 Virtual interviewing has taken the main stage in the hiring process. Interviewing from the comfort of your home might sound like another walk in the park, but it comes with its own set of challenges – there are things you should be doing and there are the things you should avoid.
It's easy to overlook some of the challenges faced when interviewing virtually. You want to pay attention to the details that make the difference between an O.K. interview, and a job-securing interview.
Jen Hubley Luckwaldt, writing for The Balance Careers, recommends avoiding these key mistakes when it comes to interviewing for jobs:
1. Coming to the Interview Late

There's an old saying, "If you're not early, you're late." This applies to virtual interviews too. To avoid being late, always try to join the call a few minutes early. This gives you time to deal with any last-minute technical difficulties you might have, and it will give you time to make sure you have everything you need.

2. Not Practicing with the Technology Beforehand

To make sure you don't have any technical problems during your interview, download the conferencing service that the company is using (Zoom, Google Meet, etc.) and practice an interview with it. Getting more comfortable with the services will keep things easier for you if any technical issues come about, and it's one less thing to worry about.

3. Failing to Gather Your Materials

It is easy to forget something when you're in the interview, so make sure you have access to everything you need at a hand's reach. Some of the common interview items are resumes, references, your portfolio, or any notes you might need. In doing so you'll be prepared for anything the hiring manager throws at you.

4. Choosing the Wrong Outfit

Sometimes it may feel odd to get dressed up for a video call at home, but think of this as an in-person interview. Business professional or business casual is recommended for most job interviews. Sportcoats, ties, and jackets, button-downs, or even sweaters would all be viable options. Keep the company culture in mind and dress for the occasion.

5. Interviewing in a Messy Space

Cleaning up your space before your interview would only help you. A cluttered space can cause a cluttered mind, so cleaning up a little bit in your interview space beforehand would be very beneficial for you and your mental health. In a pinch, some programs like Zoom will allow you to choose a virtual background so you can hide some clutter.

6. Distracting the Interviewer with These Habits

One of the worst mistakes you can make in a Zoom interview is having poor behavior or mannerisms. Setting a good impression for the interviewer and not sounding uninterested is key in a successful interview.

Small gestures like fidgeting, checking your phone (on and off camera), or even staring at yourself rather than the interviewer can all have an impact on the interviewer's perception of you. Staying relaxed and confident without making these small gestures help things go a little more smoothly throughout the call.

7. Not Carrying on a Real Conversation

If you're nervous, interviews can often feel like an interrogation. The interviewer asks questions; you answer. You ask questions; the interviewer answers. This can go on and on, and the restrictions of video calling can also add unwanted tension, such as technical difficulties.

To overcome any issues in your communication, remind yourself that a job interview is a conversation. You are not on opposite sides, but on the same team, working together toward a common goal.

Focusing on listening instead of waiting for a chance to add something can help you get more comfortable. Demonstrating this soft skill will help you communicate more efficiently and learn more about the position. In addition to all of this, you'll be setting a good first impression with the interviewer which is a very important factor to landing the job.

How To Make the Best Impression

Practice makes perfect: This may not always be the case, but if you take the time to ensure you're prepared and your technology is working properly, the interview will be much less stressful.

Get set ahead of time: Don't wait until the last minute to set up your interview space, clear away the clutter, and get your interview clothes ready.

Pay attention: It can be hard to pay attention when you're interviewing remotely, so remember to listen carefully to the questions and focus on your interviewer.
Virtual interviews are here to stay, so implementing these strategies into your interview process is valuable knowledge. Staying on top of the little things like cleaning up your space, clothing choices, and overall presentation are key in helping you land that dream job.
Want more job searching tips? Working with an experienced engineering recruiter like Strom Minnesota can help you prepare for any job interview and take the hard work out of finding positions. Don't waste your time scouring the internet for job postings or waste time applying with multiple individual employers. Strom Minnesota takes all the hard work out of the job search, so you can find a new position faster.
Check Our Job Listings
---
Strom Minnesota is an engineering and technical recruitment agency that specializes in high-skilled job candidates for highly technical positions. We facilitate contract employment, project staffing, temp-to-perm and direct hire opportunities. Industries served include IT, engineering, electrical engineering, mechanical engineering and manufacturing. We are affiliated with Strom Engineering, a national staffing and recruitment agency.