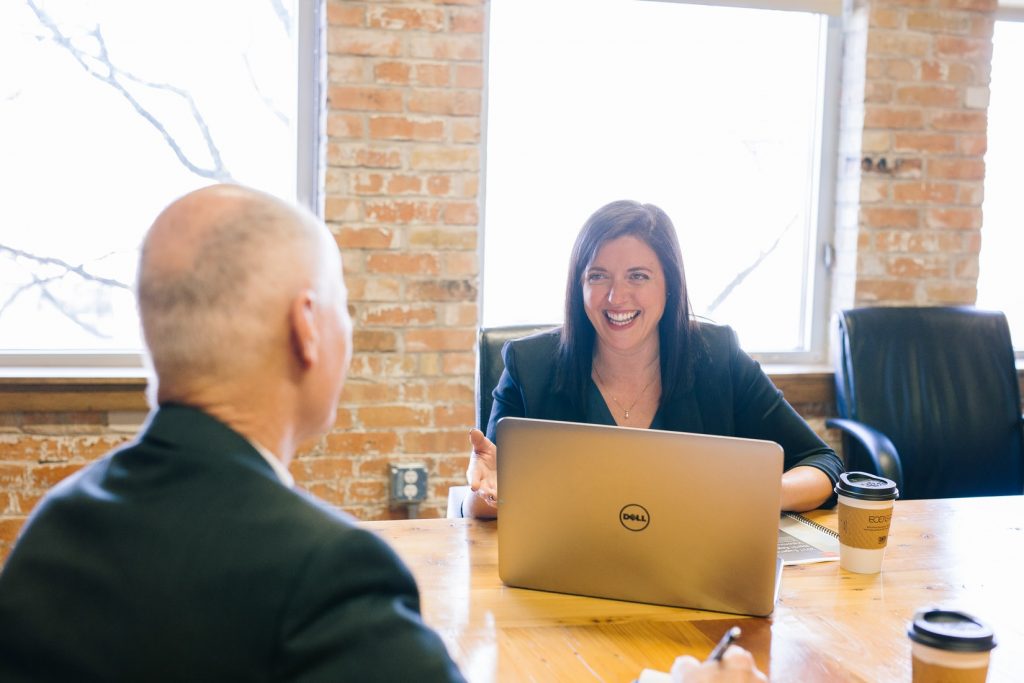 Have you ever been approached by an engineering recruiter and felt like you two were speaking different languages? You're not alone. There is often a gap between what recruiters think engineers want, and what you might be looking for. To make sure you are on the same page, here are 10 questions to ask an engineering recruiter (courtesy of Ladders.com).
1. What are the top 3 qualifications required?
While the recruiter likely has a long list of what the company is looking for, there are usually 3-4 top qualifications that are requirements. Engineering positions require very specific technical expertise, but beyond that the company may be looking for specific interpersonal experience or other qualities.
2. What is the job description?
Is this the right position for you? Learning the specific, outlined requirements of a job posting is very helpful in narrowing focus and measuring your personal achievement levels too. Learn more about how challenging the position may be and if you are interested in adding these specifics to your skillset.
3. Do you work with one engineering firm exclusively?
Some recruiters work exclusively for one firm or only within a very specified field niche. Verify your recruiter knows key job functions and terms or they may not truly understand your goals or what potential jobs might be a good fit.
4. Where is the job located?
Are you willing to relocate for the perfect position? What is an acceptable commute? Have a conversation with your recruiter about how important location is for you and what locations you would consider.
5. How long have they had engineering positions open?
This may not matter if there is a robust team in place or growth has provided an expansion opportunity. However, consider the implicit requirements given a position that has been vacant for a long period of time. There may be added pressures to "catch up" quickly or re-establish workflows that have fallen to the wayside in the interim.
6. Why is this position open?
Questions 5 and 6 go together to establish the organizational structure of the engineering department and the management efficacy. It may not be indicative of any issue but digging a little deeper into length and reasons for the opening may save you time and energy later on.
7. What is the compensation package?
Let's face it, the compensation package is important. Asking these types of questions will help you establish work/life balance as well as determine the company culture. In addition to salary, PTO and flex time off are the highest rated consideration when considering changing jobs.
8. What is the company culture like?
Company culture goes beyond fitness centers, perks and cool décor. Are the necessary tools available to you to do the work? Is there a support system for feedback and growth and learning opportunities? Do employees feel satisfied with the management structure? Answers to questions like these will paint a picture of how the organization values their engineers.
9. What does the interview process look like?
Some hiring processes outline extensive interviews and tests. Will you have the opportunity to meet with senior management or interview with human resources? Learning how involved the management team is in selection and hiring can be an indicator of future success.
10. What do you know about the company?
This question goes beyond the company culture, tools, and requirements. A quick search will tell you a little about the company, but a recruiter likely has other anecdotal information. They may have worked to fill other open positions and may be able to speak on those experiences.
Working with an experienced engineering recruiter like Strom Minnesota can be like using any other tool to solve a problem. Dig in and ask questions, so you know exactly how they work and share what you are looking for in your next position. Find the right fit to advance your career goals and follow up with your recruiter so you can both build on your success.
Don't waste your time scouring the internet for job postings or waste time applying with multiple individual employers. Strom Minnesota takes all the hard work out of the job search, so you can find a new position faster.
Check Our Job Listings
---
Strom Minnesota is an engineering and technical recruitment agency that specializes in high-skilled job candidates for highly technical positions. We facilitate contract employment, project staffing, temp-to-perm and direct hire opportunities. Industries served include IT, engineering, electrical engineering, mechanical engineering and manufacturing. We are affiliated with Strom Engineering, a national staffing and recruitment agency.