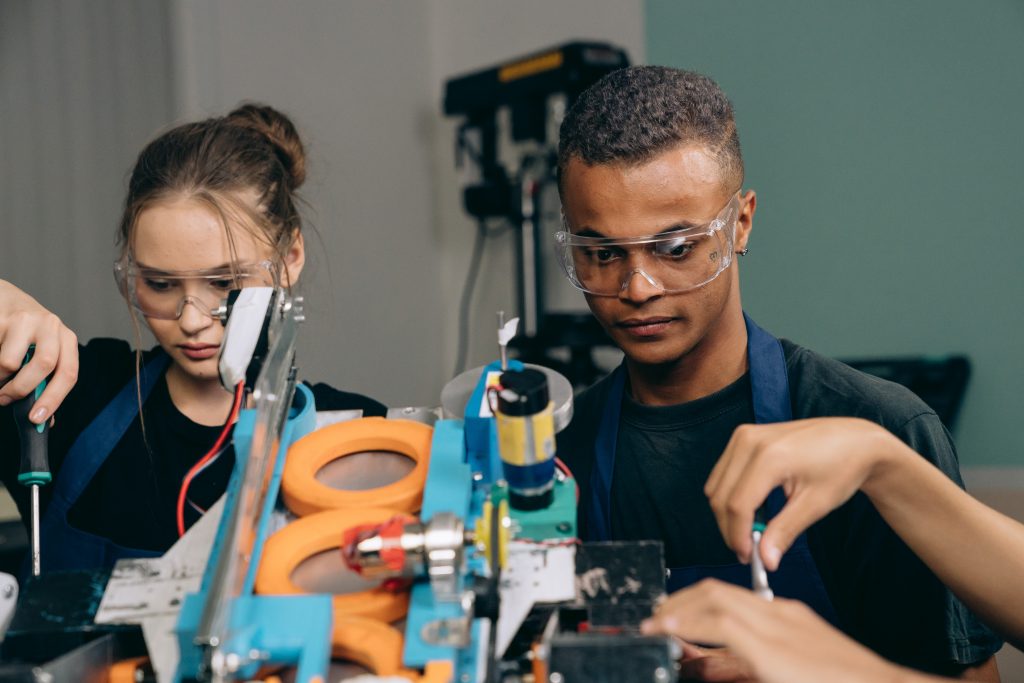 Different manufacturers structure hiring and workforce differently. Some only hire full and part time in-house employees, while others prefer a contractor workforce. Another option is to construct your teams and shifts with a mix of on-staff and contract workers.
So, what is the difference? There are distinct pros and cons to each type of staffing plan. Here is an overview of the benefits and drawbacks to both types of employee structures.
Contract vs. Full-time Employees
The principal difference between contract and full-time employees is in the relationship between the worker and the company, and the tax liability requirements of each party. Contract employees work like self-employed entities, working for an organization based on mutually agreed upon terms.
Full-time employees are hired into a department working under the direction of a supervisor or director. The employer reports each employees' taxes, carries worker's compensations, and offers the employee a benefits package.
Taxes are a key difference both for the organization and the worker and require a full understanding of the legal obligations.
Generally, you must withhold and pay income taxes, social security taxes and Medicare taxes as well as pay unemployment tax on wages paid to an employee. You do not generally have to withhold or pay any taxes on payments to independent contractors.
Contract employees must calculate state and federal taxes and submit quarterly tax payments to the IRS, per the payment schedule. Employment taxes are not withheld by the organization, nor are benefits, typically offered.
The second major difference is in the freedom of the employee over their work, assignments and schedule. A contractor, as a separate entity, determines how and when they will work. That freedom is very powerful to many in the workforce.
Comparing the Benefits of Contractors and Full-time Workers
Aside from taxes and structure, there are benefits to working with both contractors and full-time workers.
Cost – The hourly rate of contractors may be higher on first glance, though when factoring the foregone expenses of liabilities and insurance obligations and benefits, contract workers are usually cheaper than full-time staff.
Project Scope – For short term projects that require technical expertise, a contractor may be a more cost effective option over costly training program for full-time staff.
Loyalty – Full time employees have a stronger connection to their organization than contractors on a short term project. Benefits and wages are always a factor in your workforce relations, but a contractor may take on higher paying projects, hopping from one organization to the next.
Depending on the needs of the business, a mix of both contractor and full-time workers may be the best staffing option. Both serve different niches within a skilled, technically proficient workforce that must meet dynamic manufacturing requirements.
Looking to fill contract, temp, or ready-to-hire positions? Check out our Build Your Workforce page to see how Strom Minnesota can help you find qualified candidates to fill your open positions.
Build Your Workforce
---
Strom Minnesota is an engineering and technical recruitment agency that specializes in high-skilled job candidates for highly technical positions. We facilitate contract employment, project staffing, temp-to-perm, and direct hire opportunities. Industries served include IT, engineering, electrical engineering, mechanical engineering, and manufacturing. We are affiliated with Strom Engineering, a national staffing and recruitment agency.
---
Sources:
https://www.ehealthinsurance.com/resources/small-business/contract-employees-vs-full-time-workers
https://www.irs.gov/businesses/small-businesses-self-employed/independent-contractor-self-employed-or-employee
Photo by Mikhail Nilov